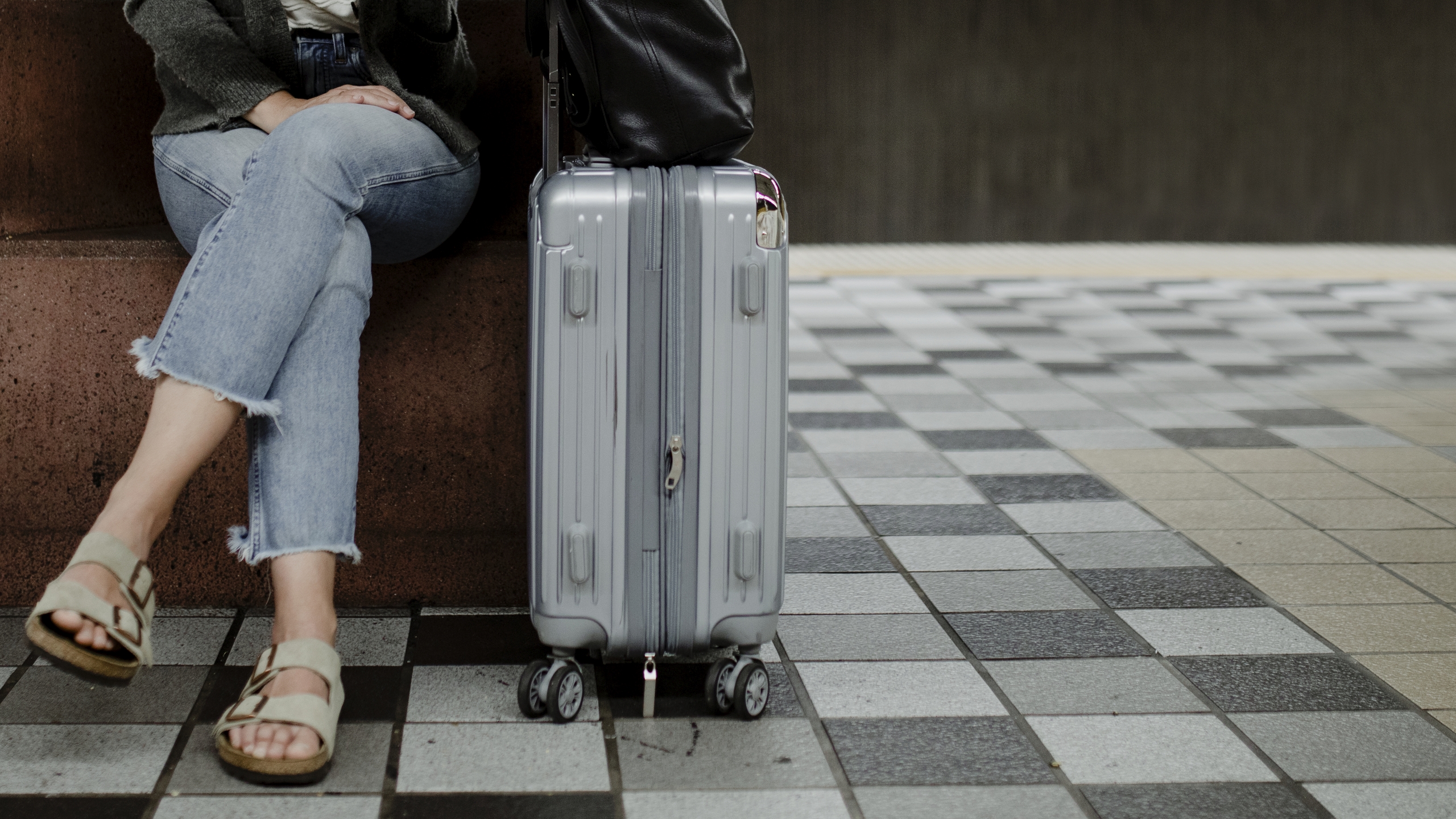 If you're a business owner or consultant preparing to travel this summer, you may have the same dilemma I did when planning my upcoming family vacation.
"I want to focus on family time, but I would like easy access to work in case an emergency comes up."
I decided to buy a few items to support this goal, so I don't need to bring my whole laptop setup but have a simple workstation available on-the-go.
"New" iPad
I used to be the kind of nerd that wanted the newest possible Apple products. After living through dozens of Apple product lifecycles, the updates are rarely important enough for me to spend more to get a few new features that I may not use. Currently, the 9th generation iPad is on sale for under $300 and includes all of the features that I find most useful and are compatible with the accessories I like below. The device is new, not used, just an older model.
After receiving my new iPad, I have added all of the apps I use to run my business so I'll be able to easily access the information I need while on the go in case a true emergency comes up for any of my clients. Google Workspace has all of its systems available via iPad apps so you can do Docs, Sheets, Slides, and more on the go! Slack, ClickUp, Asana, Harvest, Circle, Voxer, GoHighLevel, LastPass and so many more have apps that work seamlessly to manage their systems. For anything that doesn't have an app, the browser screen is large enough to work with that everything else can be managed online.
Here's the model I purchased recently:
Speck Ipad Cover with Built-in Pencil Holder
Take extra care to double-check the model year or size to ensure you chose the correct case for your iPad.
Here are all the sizes that Speck offers: https://amzn.to/3MCD2h0
Here is the version I purchased for my 9th gen iPad:
Knock-Off Apple Pencil
Years ago, a friend suggested this stylus when my daughter was interested in drawing games, and I wanted to spend something other than $100 on an Apple pencil. It works great and comes with extra tips! iPads have several apps that can convert handwriting to text, like the native Notes and Freestyle apps, and paid writing apps like GoodNote, Noteworthy, and MorningPages.
I like to write up my notes for the day and then paste them into my ClickUp project management system. Bonus if you're an Asana user, the Asana project management app already works with handwriting to text! I wish ClickUp would do the same. This feature alone bumps Asana up to my second favorite system. If they ever implement Docs, Whiteboards, and a better navigation menu, they may overtake ClickUp for first place due to this feature alone.
Here is our tried and true stylus choice:
Paper Finish iPad Screen Cover
Without the paper-feel screen protector, the pencil can be too slippery to have a natural writing feel, and the screen collects fingerprints that reduce visibility in certain light settings. This screen protector comes with easy installation instructions and materials to clean the screen and put this on yourself.
Bonus: Apple AirTags
I've been using Apple AirTags in my kids' backpacks for years with good results. I can see where they are without giving them a cell phone or smartwatch. For our trip, I plan to bring 2 extra Apple AirTags in case the airline forces us to check our carry-on bags (knock on wood, they won't) after hearing enough horror stories from friends and family whose bags were lost on the way to Italy post-covid.
If you have any essential items you want to keep extra tracking on, grab an AirTag and my favorite easy case.
Important note: When I first learned about AirTags, I hoped they'd work at long distances. Unfortunately, AirTags DO NOT have their own cellular tracking; instead, they rely on pinging the Bluetooth network of iPhone users near them. For example, when my kid gets to school, their teacher's phone is close enough to update the AirTag's location for me to see. If there were no iPhones nearby, the tag cannot be found. So I rely on the fact that there are hordes of iPhones in airports to keep my AirTags noticed.
Request – If you've used an AirTag while traveling, I'd love to hear about your experience, and I'll post an update here!
Need more recommendations?
Looking for advice for any other gadgets you've been considering? Let me know!
Also, if you're a business owner and want to learn how to use Amazon Affiliate links in your blog posts like this, where you earn a small commission on products you recommend, contact me. I'll send you access to my easy $36 Amazon Affiliate lesson, launching June 1!